Christmas Printables for Merry Memories

Christmas Printables - Skip to Games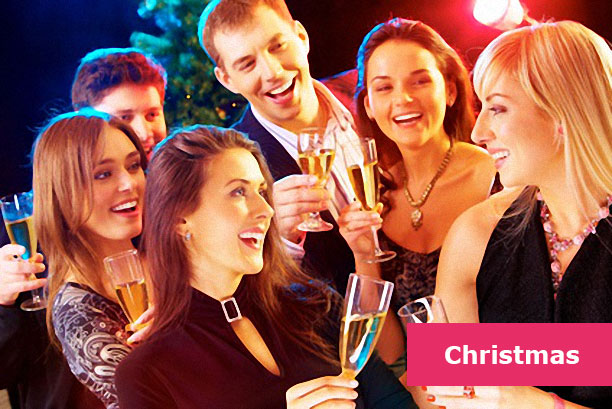 Ho ho ho! Putting together a merry Christmas party can leave you red-nosed... With the help of our Christmas printables it's easy to get the jolly times going!
We Test Our Games

All of our printable games are tested in a party setting to make sure they work, and are fun to play.

Christmas... children of all ages can't wait until that special time of the year that good ol' St Nick arrives. 
The anticipation is high
And the pressure to turn Christmas celebrations into special memories for family and friends, is even higher. So you're making a list, and checking it twice (and then some) to put together a memorable party. Food, drink, decorations, music, entertainment.
Starting the party with a fun icebreaker game, or keeping the jolly times going when it dips halfway, is a great way to entertain your guests.

It makes for wonderful memories
But making printable Christmas games is incredibly time consuming. And you have enough to arrange as it is. That's why we offer ready made, party-tested, beautiful games that you can download within minutes.
You'll have it in your hands before Jack Frost can nibble at your nose!

Christmas 5-games Partybag (Volume 1)

Great value for money!
This Christmas Printable Games Partybag (Volume 1)
holds 5 of our popular Christmas games (more...)

sELF Aware Christmas Game




The answer to each scenario in this printable Christmas trivia game has the word ELF or ELVES in it. How many ELF words can you correctly identify? (more...)



Christmas Movie Quotes Game




Do you party guests know their
Christmas movies? Then they should be able to name the
correct movie for each quote
(more...)



Little Drummer Boy




Use this Left Right Christmas Game as a perfect way to do a gift exchange... It's also great as an icebreaker when  you're giving out just a few prizes to start an event (more...)


Frosty the Snowman




Frosty's Story is used for a
gift exchange where gifts
move left and right... Or
use it for an icebreaker and give out just a few prizes to start an event (more...)

Fun Christmas Trivia Game




Are you a Christmass buff? Then you'll do well at this fun Christmas trivia game.  Share it during your christmas party, where players must make a list (and check it twice) of the who's who of Christmas! (more...)


Christmas Picture Puzzle 




Guess the Christmas words and phrases represented by the rebus picture puzzles in this picture puzzle game. This game can be played by young and old, individually or in teams! (more...)


Name Christmas Song




Can you name the Christmas song each one of these phrases belongs to? This Christmas Song game can be played by young and old  alike, because the songs are the classics we all know and love! (more...)

Why Choose our Christmas Printables?

We are commited to your party's success. So, if the game turns out to be a "party pooper", contact us and we'll exchange it with another game of your choice, or refund your purchase (more...)