Christmas Movie Trivia Game - Which Movie Matches the Quote?

Christmas Printables - Leave a Comment - Buy Now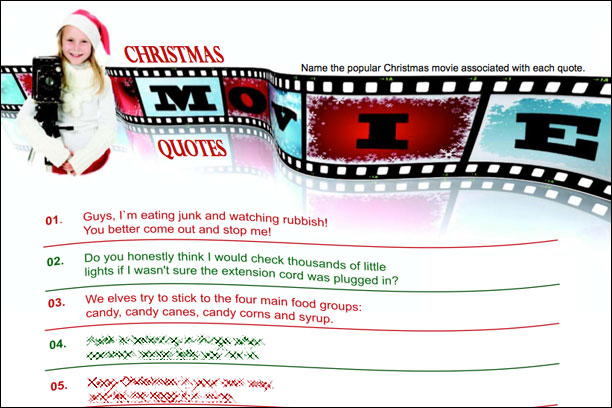 Price: $5.99

Do you party guests know their Christmas movies? Then they should be able to name the correct movie for each quote.

How it's played

In this Christmas Movie trivia game e've taken memorable quotes from the most loved Christmas movies of the past and present. In total, we have 15 quotes, and it's up to the players to match the quotes with the movie it came from.

You can form teams to play, or let your guests play individually. The team or individual with the most correct matches wins.
There are 2 versions of the game in this package:
The biggest challenge is the version where your guests must correctly name the title of the movie the quote came from.

A lighter version where the quotes can be matched with a list of movie titles.
Preparations are easy

After downloading the game document, print out as many sheets (of the version of your choice) as you need. If you want to entice some real competition, get some prizes for the winning team!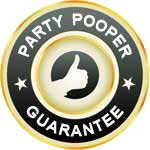 We are commited to your party's success. So, if the game turns out to be a "party pooper", contact us and we'll exchange it with another game of your choice, or refund your purchase (more...)