Christmas Printable Games Party Bag (5-pack) Volume 1

Christmas Printables - Leave a Comment - Buy Now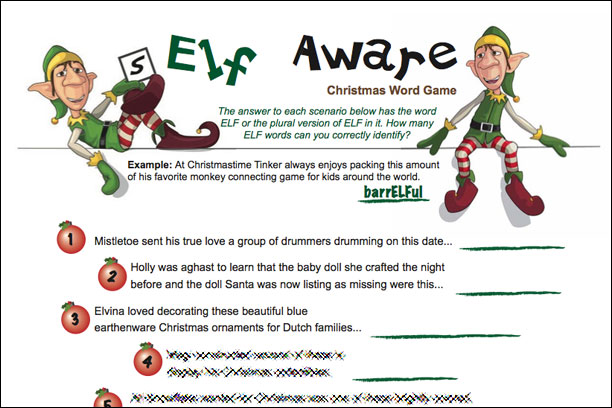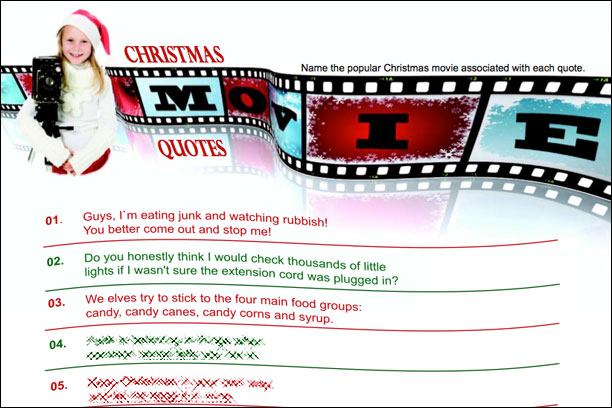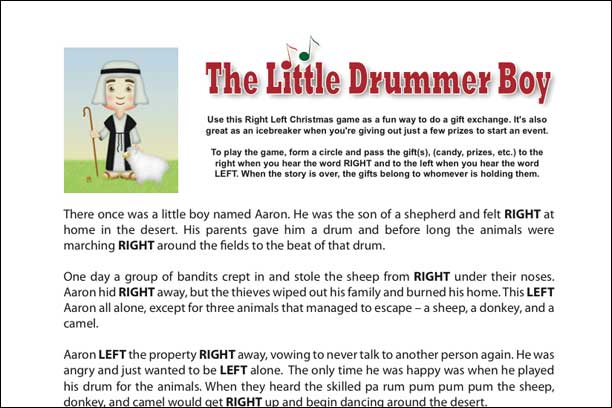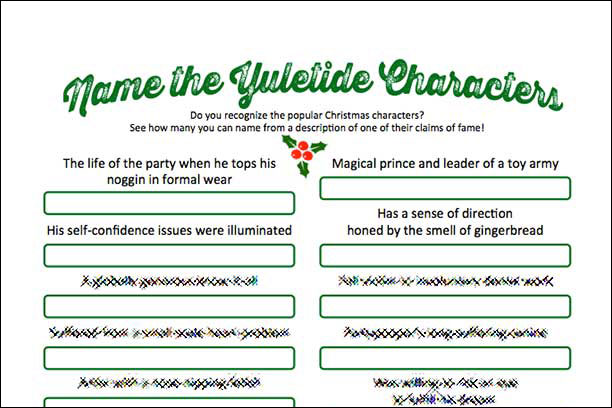 Price: $16.99

Great value for money! This Christmas Printable Games Partybag (Volume 1) holds 5 of our popular Christmas games.

The Collection of Games in this Volume

sELF Aware Christmas Game

The answer to each scenario in this printable Christmas trivia game has the word ELF or ELVES in it. How many ELF words can you correctly identify? (more...)

Christmas Movie Quotes Game

Do you party guests know their
Christmas movies? Then they should
be able to name the correct movie
for each quote
(more...)


Little Drummer Boy

Use this Left Right Christmas Game
as a perfect way to do a gift exchange...
It's also great as an icebreaker when
you're giving out just a few prizes
to start an event (more...)

Name Christmas Song

Can you name the Christmas song each one
of these phrases belongs to? This Christmas
Song game can be played by young and old
alike, because the songs are the classics we
all know and love! (more...)

Fun Christmas Trivia Game

Are you a Christmass buff? Then you'll do well at this fun christmas trivia game.
Share it during your christmas party, where
players must make a list (and check it twice) of the who's who of Christmas! (more...)

Great Value!




You get 5 games
for the price of 3!

Add fun throughout your
Christmas party with this
partybug filled with fun,
challenging, and cheerful
Christmas games!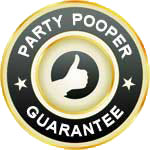 We are commited to your party's success. So, if the game turns out to be a "party pooper", contact us and we'll exchange it with another game of your choice, or refund your purchase (more...)