Super Bowl Party Game: Can You Predict the Not so Obvious...
Super Bowl Games - Leave a Comment - Buy Now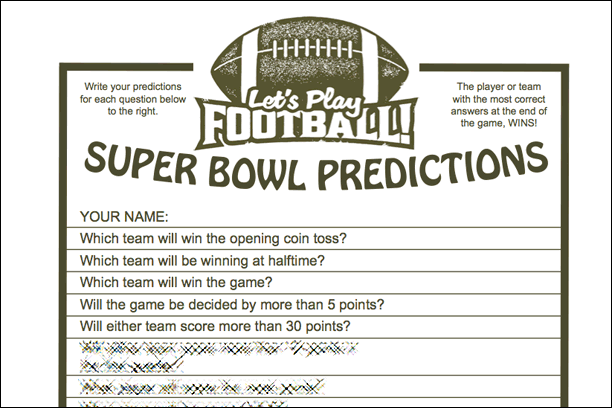 Price: $4.99

Are your guests true Super Bowl afficionados? Then they should have no trouble in predicting the more common statistics for this year's Super Bowl.
To make it a real challenge for them, we came up with 20 things to predict... things that aren't as obvious. And perhaps even a matter of chance, so that those who know less of American Football, still can win!
How it's played

Each player gets a printed sheet with 20 questions to fill out.

You can form teams to play, or let your guests play individually. The team or individual with the most correct answers wins.
Ready to kick-off the fun?
Preparations are easy

After downloading the game document, print out as many sheets (of the version of your choice) as you need. If you want to entice some real competition, get some prizes for the winner(s).
Try to get some Super Bowl collectibles through Ebay, always a great choice, but make sure that you can get them in time!
Super Bowl 2022 Predictions Answers
1. Cincinnati Bengals

2. Los Angeles Rams

3. Los Angeles Rams

4. No

5. No

6. No

7. Kupp / Higgins

8. Cooper Kupp (Rams)

9. Los Angeles Rams

10. Los Angeles Rams

11. Los Angeles Rams 

12. Cincinnati Bengals 

13. Cincinnati Bengals 

14. Cincinnati Bengals 

15. 0

16. Cincinnati Bengals

17. 31

18. No

19. Yes

20. Disney - Raya and the Last Dragon Movie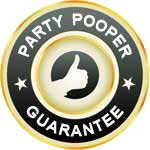 We are commited to your party's success. So, if the game turns out to be a "party pooper", contact us and we'll exchange it with another game of your choice, or refund your purchase (more...)