Valentine Party Game - I'm in the Mood for Hanky Panky

Valentine Games - Leave a Comment - Buy Now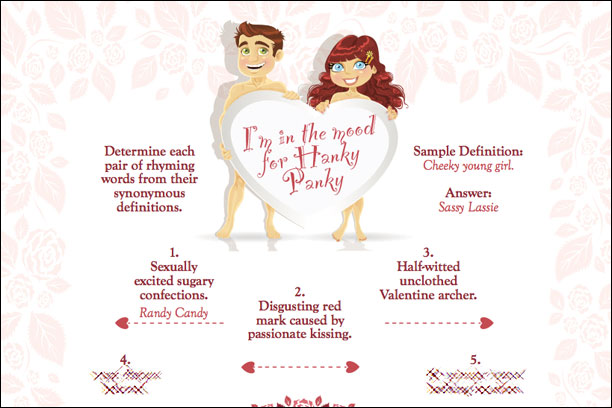 Price: $5.99

Poems are the words of love... rhyme that flows like nectar from the mouth.
So in this mildly naughty game, we make your guests search for rhyming words, that fit the loving descriptions we made for them.
Here's an example:
Cheeky Young Girl.
Answer:  Sassy Lassie

How it's played

Hand out the game to each player (or group of players if you have a big party to host) and let them come up with the answer for each of the descriptions of the game.
Most correct answers win.
Preparations are easy

Print out enough sheets to hand out at your Valentine Party. Add to the fun by buying small prizes for the winner (maybe items that are just right for a little hanky panky?).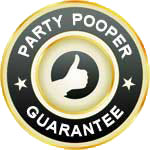 We are commited to your party's success. So, if the game turns out to be a "party pooper", contact us and we'll exchange it with another game of your choice, or refund your purchase (more...)