Predict the Oscar Winners - 2020 Oscars Game

Oscars Printables - Leave a Comment - Buy Now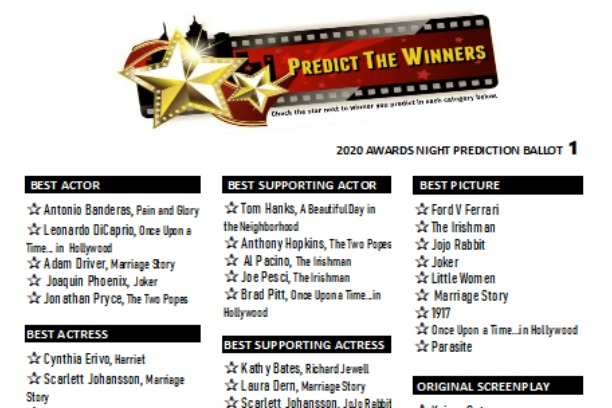 Price: $4.99
SAVE OVER 40%
Get Our 4 Pack of Oscars Party Games 
Includes our Predict the Winners, Figuratively Speaking,
Best Picture Rebus, and Academy Awards Name Game (Game Details)

Oscar Party Game 4 Pack $12.99
Predicting the Oscar winners adds to the excitement of watching the show.
In this Winner Predictions game for 2020, the guests at your Oscars party can choose who they think the winner of each Academy Award will be. This game comes in 2 pages. The first includes these 12 popular categories:
Best Picture
Best Director
Best Actor
Best Actress
Best Animated Film
Best Visual Effects


Best Original Screenplay
Best Adapted Screenplay
Best Supporting Actor
Best Supporting Actress
Best Original Song
Best Original Score

The second includes the other remaining 12 categories. All nominees have already been noted for each category, so all you have to do is print and you're done.

NOTE: Image above depicts 2017. Actual game has been updated to include 2018 nominees.


How it's played

Hand out the pages to each guest and let them pick the winners for this year's Oscars in each category. All they have to do is check or fill in the star in front of their predicted winner.

Choose a pool amount of $1, $2, $5, or $10 each - whatever fits the guests. You could also get everyone to bring a prize to put in for the pool instead. Winner takes all!
Preparations are easy

Print out enough sheets to hand out before the Academy Awards 2017 show begins. Make sure you have some extra pens available.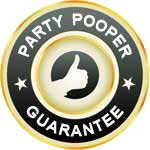 We are commited to your party's success. So, if the game turns out to be a "party pooper", contact us and we'll exchange it with another game of your choice, or refund your purchase (more...)