Nursery Rhyme Party Game - Can you Find who Fits these Nursery Rhymes?

Growing up, we met with many lovable characters through nursery rhymes. Can your baby shower guests name the ones that are described in this nursery rhyme party game? If they like the nursery rhyme rethoric game, they'll love this one too!

Mouse over to zoom in

Price: $5.99

The goal of this nursery rhyme baby shower game is to guess the most names of popular nursery rhyme characters from the provided descriptions.

How it's played: Depending on your party, you can have individual players, or form teams.

Give them 3-5 minutes to identify all of the nursery rhyme characters. The guest or team with the most correct answers wins!

Preparations are easy: After downloading the document, print out enough sheets to provide to each team or individual. Print a few extra, just in case. Since not everyone may have a pen or pencil on them, make sure you have plenty of extra pens that you can hand out.

To add to the fun, get some prizes for the winner(s).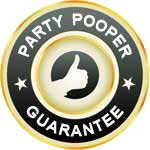 We are commited to your party's success. So, if the game turns out to be a "party pooper", contact us and we'll exchange it with another game of your choice, or refund your purchase (more...)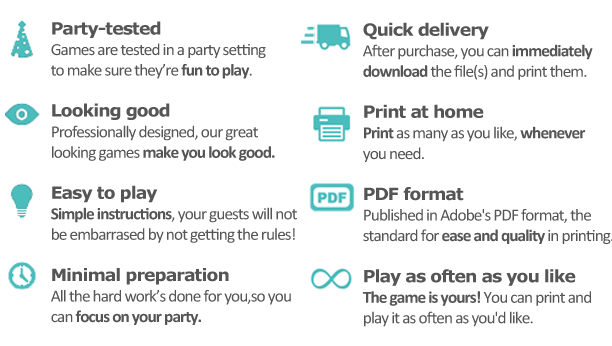 Price: $5.99