Honeymoon Game - Passion Food

Bridal Shower Printables - Leave a Comment - Buy Now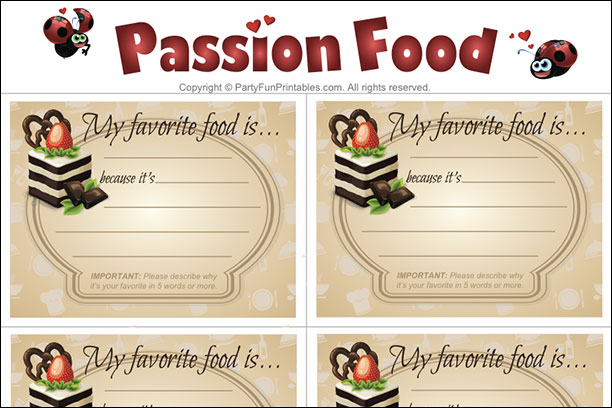 Price: $5.99

There are no right or wrong answer in this bridal shower honymoon game. But there will be many funny ones, for sure!

Most people are passionate about food... and this passion will translate in funny honeymoon remarks for the bride to share. Laughter will ensue!

How it's played

Hand out the "Favorite food" cards to your guests to fill in. After you get them back, copy the part after "because it's" onto the second card design provided.

Preparations are easy

Print out as many cards of both card designs as you need (thick paper for best quality), and cut out at the indicated cut lines.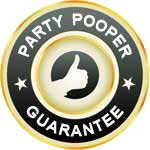 We are commited to your party's success. So, if the game turns out to be a "party pooper", contact us and we'll exchange it with another game of your choice, or refund your purchase (more...)