Let These Famous Rabbits Spice Up Your Easter Party
Easter Printables - Leave a Comment - Buy Now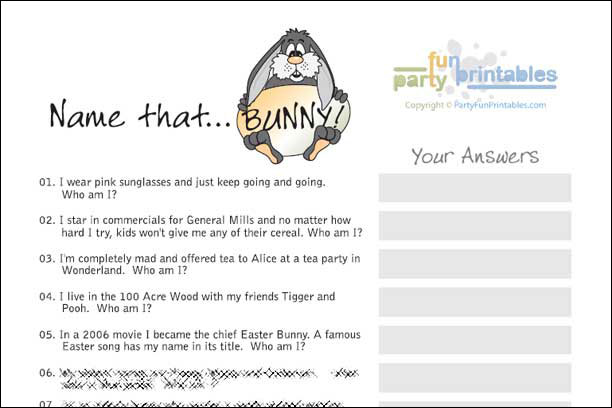 Price: $5.99

Know your famous rabbits? Then you'll do well at this Easter printables game.
No need for a boring Easter with Name that BUNNY! With the aid of the world's most famous rabbits, you can add a whole lot of fun to your party.
How it's played

Each player must name the bunny that best matches the description. The player with the most correct answers wins!
Since it can be hard to remember the names (especially for the youngsters at your Easter party), this package has 2 versions:
Open answers where the player has to know the name of bunny fame.
Select answers where the names are placed in random order beside the questions, and the player picks a name that fits best... or guesses!
Preparations are easy

print out as much sheets as you need. To add to the fun, get some egg-citing prizes for the winner(s)!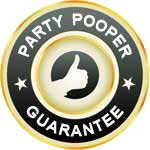 We are commited to your party's success. So, if the game turns out to be a "party pooper", contact us and we'll exchange it with another game of your choice, or refund your purchase (more...)