Fun Halloween Ideas that will Boo you Away
H
alloween is quickly becoming one of the biggest holidays of the year, and you don't have to wait until October 31st to get into the festivities. In fact, why not turn Fall's favorite event into a month -long celebration so you can make the most of all your frightenly eerie Halloween ideas?
Celebrate the scariest season of the year with fun Halloween ideas that will conjure up some spooky holiday spirit.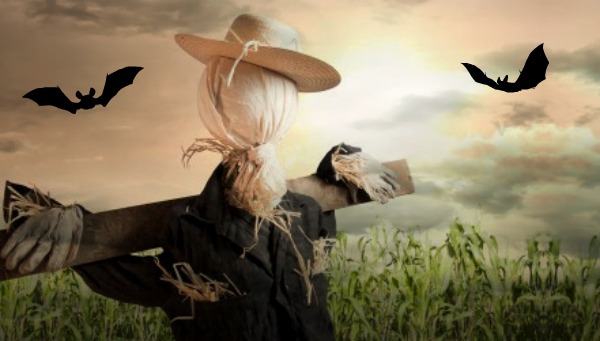 Pumpkin Patch Outings & Corn Maze Races
No Halloween season would be complete without a trip to a pumpkin patch. Some farms even have hayrides, games, and bonfires. And, kids of every age will love picking out their own pumpkin to take home and carve.
Corn mazes are a great place for team races or scavenger hunts. Divide your friends into teams and see who can work their way through the zigs and zags the quickest. Or, design some clues that will lead groups on a Halloween scavenger hunt through the maze. Some larger corn mazes have pre-set scavenger hunts using numbered signs or trivia questions with clues that will lead to the answers. If you have a larger gathering, you can often book the farm during less busy times so that you will have the entire maze for your event.
Scarecrow Making Contest
Have each member of your family compete to make the best scarecrow. Or, work together as a family and challenge other families to join in the fun, having a neutral party judge the finished masterpieces.
Neighborhood Decorating Contest
Why should Christmas decorations have all the fun? Ask everyone on your street or neighborhood to pull out those coffins, tombstones, or giant spiders and prove that their home is the scariest place to be on Halloween night. The fear factor will definitely increase as neighbors create eerie scenes and compete to outdo each other.
Horror Movie Marathon
Put friends and family in the Halloween mood by hosting a horror movie marathon, complete with spooky snacks, of course! Flickering shadows cast by dim candlelight will add to the eerie, goosebump-causing scenes of Dracula, Ghostbusters, or The Rocky Horror Picture Show. If weather permits, you may want to move the party outside where the Fall night and the sounds of mother nature will work together to create the ideal horror movie atmosphere. (check out this horror movie trivia game for added fun!)