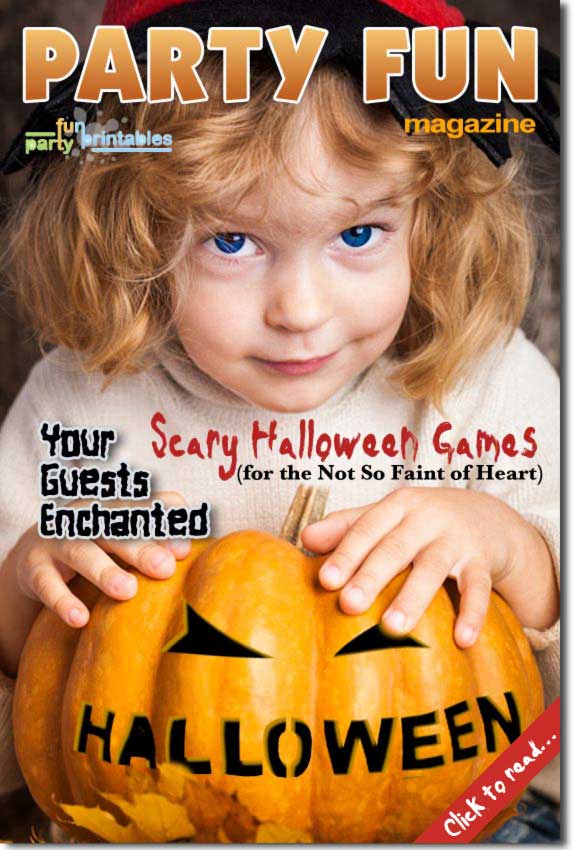 In need of Halloween Party Game Ideas? Check out the Halloween Edition of Party Fun Magazine
Putting on a party for your friends can be a scary thing. Will they truly shiver on what you put together? In this edition of Party Fun Magazine we'll help you to organize a fabulous Halloween party, perfectly themed for the scariest time of the year.
If you are in need of Halloween entertainment that will truly wow and enchant your guests, then this magazine is perfect for you. Filled with spine-chilling games and party ideas to make your party haunt your guests... in their nightmares!
(read the magazine).


Bookmark | Share (People like it when you share!)