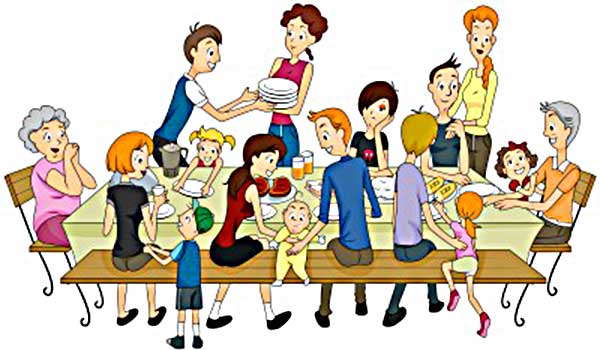 Memorable
Family Reunions
I
s it your turn to host the annual family gathering? Do you want family reunion activities that will keep everyone entertained without running you off your feet?
Family reunions are an age-old tradition, and with today's busy pace, it is so important to set aside time for re-connecting with each other, sharing dreams or accomplishments, and celebrating the history that makes your family so unique.
Of course, a large part of your gathering will be visiting and "catching up" on all that has happened since your last reunion, but a few games or activities are a great way to involve everyone in the fun and ensure that your event is a memorable success.
Sporty Family Reunion Activities
Games such as volleyball, badminton, baseball, or lawn bowling are a good way to get several people playing together at the same time. Just set out the equipment and allow everyone to form their own impromptu games, or divide guests into teams and run a tournament.
If you want something a little more structured, plan a family Olympics, including activities such as relay races, water sports, and ball throw. Or, be a little silly and add a hula hoop or somersault competition.
For a more "outdoorsy" event, host your own version of the Amazing Race. Add a fun twist by pairing the youngest member with the oldest, or the "artsy" niece with the "mathematician" uncle.
Everyone loves to dance, so light the bonfire, string a few lights, and host an evening hoe down. Learning how to square dance can be a lot of fun, and as a fair exchange, maybe the younger ones can teach the older generation a few modern hip-hop moves.